Discover more from Naked and Exposed ® Journal by Janae Carlee
Discover the power in your 🫵🏾 voice, own your story, and brand it well.
Do You Know the Meaning of Your Name?
New
Week.
New
Opportunities.
New.
New.
Despite the same ole' routine of being in the house because of Rona (hahaha, spell check suggested the capitalization of the r!) ] Y'all we have so much time to dig in and create, explore, write, read, just be.
I'm not saying you have to come out of this season with something tangible, BUT it would be cool for there to be some fruit produced from this season of reset and stillness. It could be a deeper level of peace.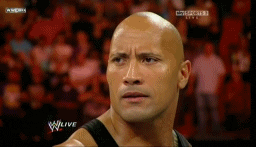 This week I plopping by to ask you a question, do you know the meaning of your name? Like your name is your name for a reason. There are situations where names are changed: Abram —> Abraham. For us that could look like worry —> peace. We enter into one season full of anxiety and after coming into a deeper revelation of Christ, it shifts. We are no longer full of unease, but find rest in who God is. This creates an internal peace.
Do you know the meaning of your name?
Yes?
No?
Welp, let's discuss it in this week's video—The Power of a Name. After watching, let us know what your name means in the comments.
Sidenote, we hit 100+ subscribers today! Thank you! Thank you for being a part of my community and engaging with my content. It's been an interesting three, almost four years of embarking on this journey. I learned and unlearned so much. The biggest lesson was commitment. I created a group on Facebook to help us commit to one thing for a year. In the coming weeks, I will share my experience around committing to things for a year and seeing the fruit.
Chat soon,
Janae