Discover more from Naked and Exposed ® Journal by Janae Carlee
Discover the power in your 🫵🏾 voice, own your story, and brand it well.
Entrepreneurship Was NOT My Plan
My journey into entrepreneurship (Part One).
You know the saying, "I didn't choose (insert said thing). (Insert said thing) chose me." This is an accurate statement for my journey into full-time entrepreneurship. "I didn't choose entrepreneurship. Entrepreneurship chose me." Better said, "God chose entrepreneurship for me." I have been fully self-employed for a little over one year now. A WHOLE YEAR. (This time, with the surrendered heart to submit to the Lord's will surrounding it.) Keyword = surrendered and submitted.
Because…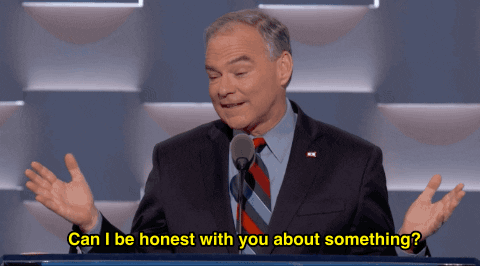 This was NOT my plan. The vision I had of self was to climb the corporate latter to become a creative director within the sports industry. God said CLIMB HIGHER. What's higher than creative directing? Ownership. 🤯God interrupted my plan the day I cried out asking to know Him more. Isn't that interesting? When you say yes to God, you say yes to the process. We don't get to choose the process, we just submit to it (obedience). The process develops us. Development isn't linear. Having a great resume does not open doors GOD intended to remain closed. Just saying. God gave me two options senior year—to choose Him or forging a path He never intended for me to walk down? 🥴 God is the God of free choice. We choose. BUT SOMETIMES WE ONLY GET TWO OPTIONS AND ONE IS EXTREME. Do I think God would have met me on the path unintended? Yup. He would have known I'd choose it. However, from the outside looking (because I did not choose it) it would have added additional chapters to my story. I'd end up walking in circles like the children of Israel. There is no telling who I would have become. Thank God for His gentle whisper, guidance, and mercy.
The path I did choose has me on this journey of entrepreneurship with a desire to do a lot for His Kingdom about identity and healing. 
Entrepreneurship looks glamourous from the outside looking in. Late nights, early mornings, and no guaranteed health insurance and benefits. If you have the opportunity to work for someone and build, I encourage it. If that's not God's will for your life... pick up the plow and get to digging. You learn so much when you have no choice, but to make it. #DependOnTheLord He will see you through. In two years the business you're building now may have an entirely different floor plan. #TrustTheProcess | In Part 1 of Entrepreneurship Was NOT My Plan, I help lay the foundation to how I ended up working for myself full-time. When called to do something unconventional, it's uncomfortable. A closed-door could be an indication to pivot. Let's venture down memory lane together of our journey of becoming.
Ready, Set, Go!
Janae