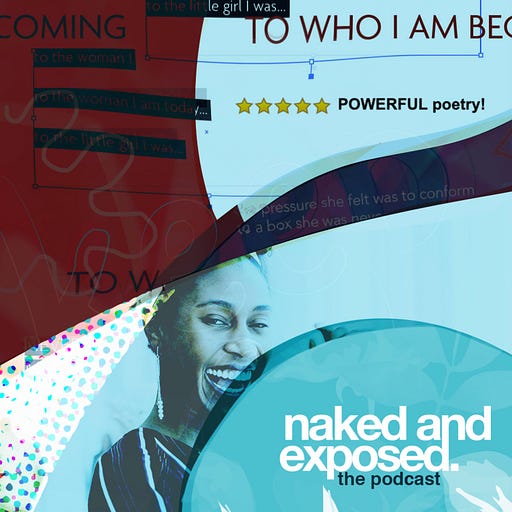 Sep 22, 2019 • 19M
I Can't Make This Stuff Up—He Said it. Not me (Part Two).
We're navigating life, showing up authentically, and dialoguing candidly on the Naked and Exposed ® Podcast. Listeners walk away encouraged, convicted and held accountable. Consider me the accountability partner you didn't know you needed. #keepgoing
I told God if He opens the door I will run full speed ahead. If it's not for me slam the door in my face.
Why worry?
God wrote the plan, we are to trust Him in taking steps to fulfill it. We must go through pruning processes. We overcome trials and tribulations. When your perspective shifts, you can see hurdles from a positive lens.
When my job let me go it was because my season there ended. I completed my assignment. God confirmed His word. God gave me warning and signs to hold on to. Plus, one door closing means something else is right around the corner. We must focus. We must listen to the stillness of His voice guiding us.
God wants to teach us in this season surrender, who He is as a Father—protector, and provider, to know His voice.
"I celebrate with you, you won't be there long. Remember why you're there."
What is God saying to you in this season?
Side note: I am raising funds and selling shirts for a missions trip to London in December. Please consider partnering with me to achieve this goal. If interested, read more about it by clicking here.
Visit my website at carleejanae.com and sign-up to stay in the loop for additional real, raw content and updates.
Mission Trip Shirts are available at bonfire.com/naekeepgoing
Thanks, guys.