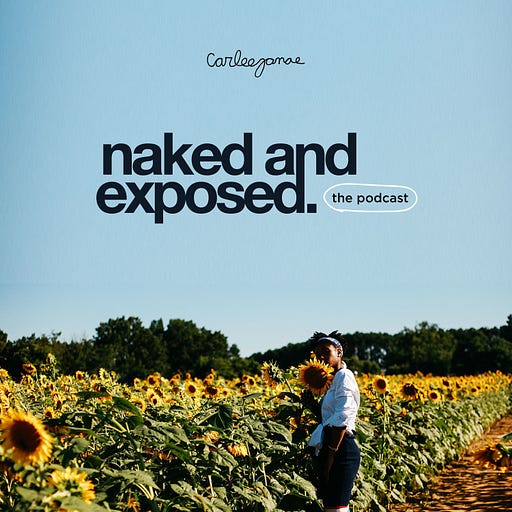 Mar 15, 2019 • 11M
I Prayed for This...
We're navigating life, showing up authentically, and dialoguing candidly on the Naked and Exposed ® Podcast. Listeners walk away encouraged, convicted and held accountable. Consider me the accountability partner you didn't know you needed. #keepgoing
Spoiler Alert (1 of the MAJOR ANNOUNCEMENTS INCLUDED in this episode) God does not call the qualified. He qualifies those that He calls—and this life is what I prayed for— asking to be used by God. What about you? Have you asked God to make you more like Him? buckle up, cupcake It's only the beginning.
Follow me on Instagram @_carleejanae and like my facebook page @aredeemedeve—to stay in the loop about the more announcements to follow.