Discover more from Naked and Exposed ® Journal by Janae Carlee
Discover the power in your 🫵🏾 voice, own your story, and brand it well.
I thought they did, my bad.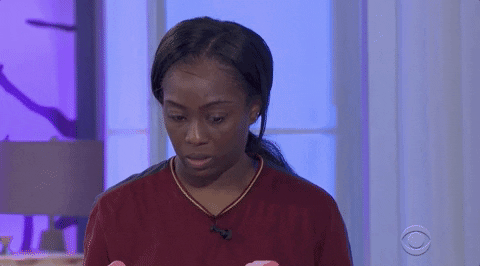 jk
jk

My regular scheduled post was interrupted with an impromptu message of not leaving the pasture unattended—aka not giving up, jumping ship, quitting. I thought about it… Just being honest. Just because it's thought does not mean it needs to be acted upon 🥴🥴🥴🥴🥴🥴🥴🥴🥴🥴🥴🥴🥴🥴🥴🥴🥴🥴🥴🥴🥴🥴🥴🥴🥴🥴🥴🥴🥴🥴🥴🥴🥴🥴🥴🥴🥴🥴🥴🥴🥴🥴🥴🥴🥴🥴🥴🥴🥴🥴🥴🥴🥴🥴🥴🥴🥴🥴🥴🥴🥴🥴🥴🥴🥴🥴🥴🥴🥴🥴🥴🥴🥴🥴🥴🥴🥴🥴🥴🥴🥴🥴🥴🥴 (I think you get the point).
We need to guard our thoughts, 1 Corinthians 10:5 using Philippians 4:8. I wanted to bring you into my space by letting my hair down (lol, it's curly. It's not going anywhere aside from out or up), and share what God laid on my heart in a moment, where it's beyond tempting to quit.
Friends,
you aren't alone—I promise. Quitting is easy. It's tempting. It smells attractive. But endurance speaks a better language—of fortitude and courage. Of knowing despite it all we saw the discomfort through using the tools given to us in the word.
1 Samuel 17:20
We see a promise, experienced a promise, but we can't stop. We see the shift, in the middle of a transition, but can't uproot prematurely. Stay the course!
Chat soon,
Janae