Discover more from Naked and Exposed ® Journal by Janae Carlee
Discover the power in your 🫵🏾 voice, own your story, and brand it well.
If Only You Knew...
Part Two
Another day, another day! We thank God for this day. I hope you are doing well today in the midst the surrounds us. Please, please guard your gates for the sake of your mental health. We must give ourselves moments to pause, reflect, and disconnect. It's important. What are you doing to find rest during this time of pandemic and civil unrest?
A lyrics to a few songs have been in my heart the past few days…
Sometimes (we) have to encourage (ourselves).
Sometimes (we) have to speak victory during the test!

Victory is mine! Victory is mine Victory today is mine!

Worship is my warfare. My praise is weapon.
I hope these words encourage you during these times. There is light at the end of the tunnel. Our voices do matter; speak up!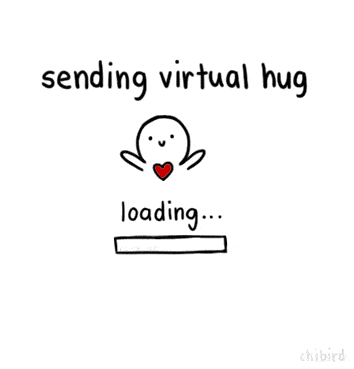 Transparency moment: In learning how God speaks to me, it's in cycles and seasons. For the last three years, I've been in this cycle. Every year during this time a question arises around my purpose, career, and future. Design is just the vehicle. In my entrepreneurship journey, I don't want to miss a moment of a shift that is even happening now. Remember, I didn't choose the entrepreneurship route. It was NOT my plan. God had a reason for it. It's becoming a little more clear why this route. In just one week of releasing part one, a missing piece was added.
Let's chat about it in this week's youtube episode, if only you knew.
"True change is going to be found in the seats of those who have the power to change it." You are called to that seat... The journey, the road... it's unconventional. Don't try to figure it out! The pieces will come together. Let God connect the dots. You, Us, Let's just keep walking. Don't settle. Don't pass go and collect $200.
SPECIAL ANNOUNCEMENT!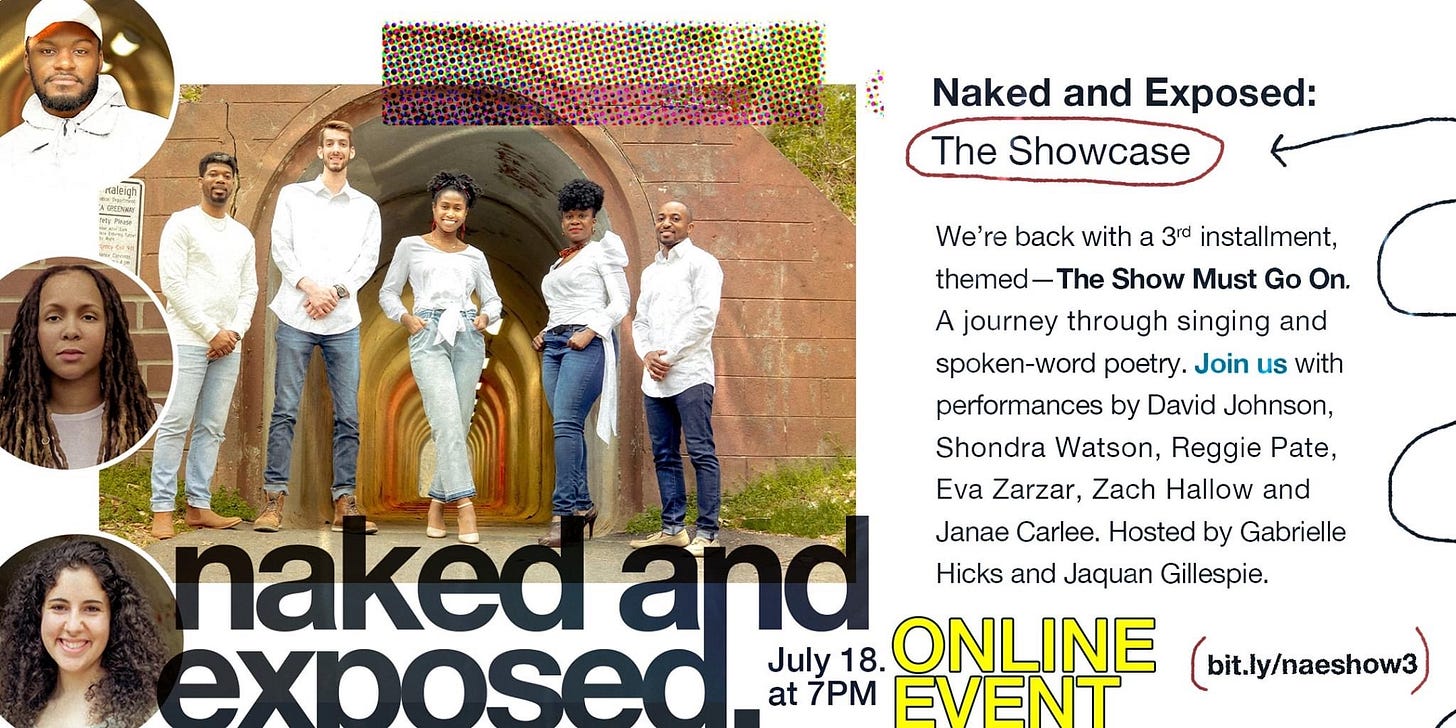 I received an email a few weeks back—"I wanted to let you know that our Leadership Team met last night and due to our current situation have made the decision to STOP renting our facility indefinitely."
I sat there for a second attempting to process what I had just read. The venue hosting this year's showcase canceled! Immediately God reminded me of the theme of Naked and Exposed: The Showcase 2020, "The Show Must Go On," by using my team and family to give insight and words of encouragement for how to move forward. God gave us the theme before Covid-19. It has a whole new meaning now. Our new normal now crosses the technology lines, created for such a time as this for all to enjoy. Despite the pain, frustration, turmoil, fear, pandemic… The Show Must Go On. We must keep moving forward, implementing change, using the power behind our voice.
We are happy to announce Naked and Exposed: The Showcase 2020 is now an Online Experience. It will be a night of worship and poetry. Also, we decided to offer a shirt for the event as tickets, in addition to normal tickets. On the back of the shirt, it reads, "Our hearts know too well the meaning of overcoming." We know TOO WELL the meaning of overcoming. We always manage to JUST DO IT!
Visit bit.ly/naeshow3 for more information and to purchase your tickets! Friends, God has given us an on-time experience for us to continue healing! Healing DOES come!
Love you guys,
Janae