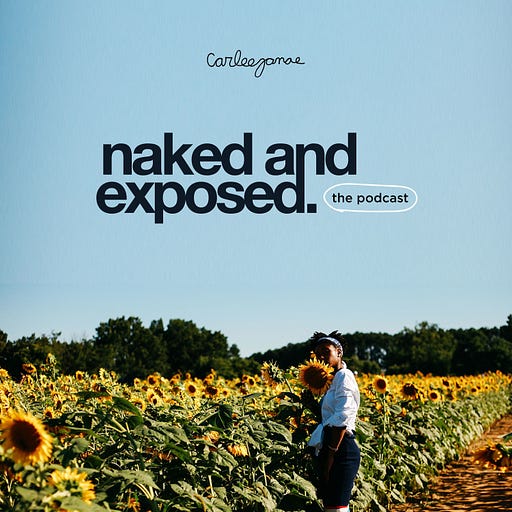 Dec 22, 2018 • 27M
Is Your Truth The Truth?
We're navigating life, showing up authentically, and dialoguing candidly on the Naked and Exposed ® Podcast. Listeners walk away encouraged, convicted and held accountable. Consider me the accountability partner you didn't know you needed. #keepgoing
We are in a process of being perfected, transformed to look a little more like Jesus each and every day. It's unconventional. It's uncomfortable, but who we think we are may not be who we have been called to be?
The question is: are you willing to surrender who you think you are, as God reveals to you the truth of who He is—for you to learn who you truly are? and discover, the problems you were created to solve, the power and authority behind the voice you have, and the future that is waiting for you to start your process, today?
We must come to know God as Father. We must love ourselves first before we can love anyone else. We must surrender and submit to the process of being processed—we must study the word for ourselves and resting in the truth we have been freely given.
If you are looking to go deeper—please purchase a study bible. I have an ESV study bible, the passions translation bible, and I use blue letter bible's strong concordance.
In addition, I wrote a book of poetry helping you to recognize that it hurts to heal, but it is worth it. The process is ongoing, going deeper each time around. The spoken word pieces performed on the podcast can be found on both (iTunes) and (Spotify). Follow me on Instagram @_carleejanae and like my facebook page @aredeemedeve—let me know how your process is going!