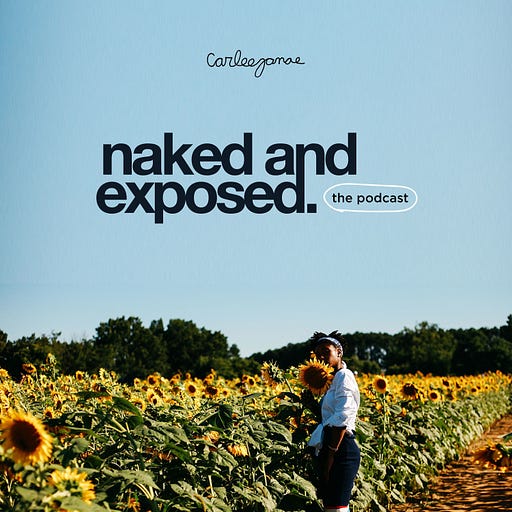 Jan 15, 2019 • 22M
It Comes at a Cost!
We're navigating life, showing up authentically, and dialoguing candidly on the Naked and Exposed ® Podcast. Listeners walk away encouraged, convicted and held accountable. Consider me the accountability partner you didn't know you needed. #keepgoing
Editors Note: "I intertwined Jacob and Joseph's Name; The Focus is ON JOSEPH—I apologize*
For a majority of my life, I begged and pleaded for people to be in it; to be consistent. As I have been journeying with the Lord, only He can fulfill my deepest desires all while forming my character. He rescued me from the desolate pit. The same pit that started my process of becoming.
• Recognize your needs for the savior.
• Rest in your authority.
• Prepare for what is to come.
• Repent (turn from) the same old patterns and mistakes.
• Renew your mind (study, meditate-ON-Scripture)
• Think about what you think about.
• USE WISDOM!
• Be planted.
Stop attempting to convince people who do not have the capacity to see your worth or value it to value you—only God can fill your cup. This comes at a cost! Listen to why—the results are rewarding.
If you are looking to go deeper—please purchase a study bible. I have an ESV study bible, the passions translation bible, and I use blue letter bible's strong concordance. In addition, I wrote a book of poetry helping you to recognize that it hurts to heal, but it is worth it. The process is ongoing, going deeper each time around. The spoken word pieces performed on the podcast can be found on both (iTunes) and (Spotify). Follow me on Instagram @_carleejanae and like my facebook page @aredeemedeve—let me know how your process is going!