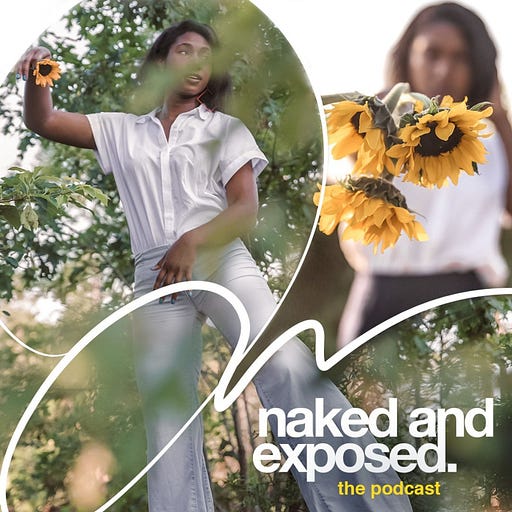 Mar 30, 2021 • 41M
It's the boldness for me featuring Jasmine Lovell
We're navigating life, showing up authentically, and dialoguing candidly on the Naked and Exposed ® Podcast. Listeners walk away encouraged, convicted and held accountable. Consider me the accountability partner you didn't know you needed. #keepgoing
Jasmine, Jasmine, Jasmine is the friend you didn't know you needed until she shows up and redefines what genuine friendship should look like. I'm grateful for her life and friendship. Today we sit down and talk about faith and boldness around her journey to coming into Christ and maintaining her relationship with Him. She fosters intimacy and the supernatural with God in so many incredible ways. It's beautiful to witness.
Pull up a seat and listen to us discuss what God has done and is doing! She keeps it honest—emphasizing the peace of the Lord.
Are you resting in the peace of the Lord?
Are you activating your faith? 
Are you walking in boldness? 
You got this! #keepgoing #onlyupfromhere