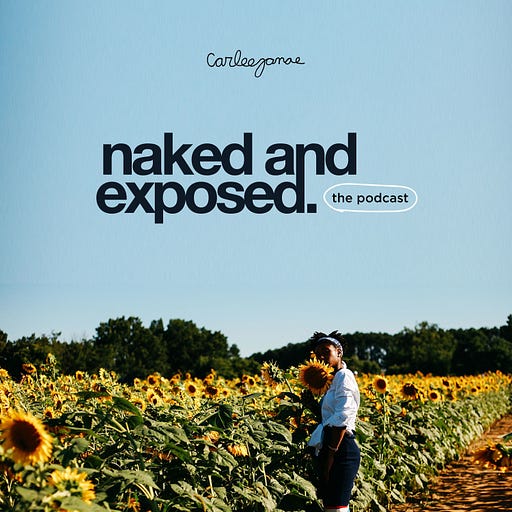 May 15, 2019 • 19M
Keep Going!
We're navigating life, showing up authentically, and dialoguing candidly on the Naked and Exposed ® Podcast. Listeners walk away encouraged, convicted and held accountable. Consider me the accountability partner you didn't know you needed. #keepgoing
We've been on this journey for 7 months—look how far we've come. It's bittersweet, but worth every moment. As we come to the end of season one, I just want to say thank you to everyone who came along for the ride. Thank you for trusting me! Whatever God is up to in your life, I am excited to see it manifest for the best.
Today's episode we discuss why you have to lose yourself in order to get back into the place God is calling you—that sometimes happens by laughing more, letting down our guards and just breathing. He has us! Do you believe that? Love you all! See you in August. Remember, Keep going.