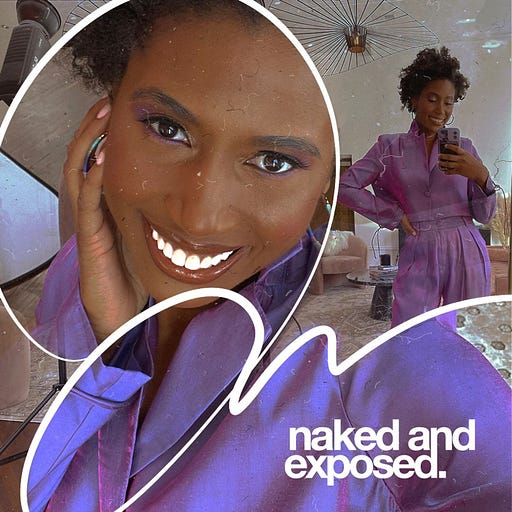 Apr 5, 2022 • 44M
Only Up from Here with Sharlene Provilus
We're navigating life, showing up authentically, and dialoguing candidly on the Naked and Exposed ® Podcast. Listeners walk away encouraged, convicted and held accountable. Consider me the accountability partner you didn't know you needed. #keepgoing
God's timing is perfect. After two years of sharing her name through mutuals, Sharlene and I connected during the pandemic. As our friendship progressed, I noticed how much the Lord's glory shone through her, even in her silence. She agreed to perform at the latest Naked and Exposed showcase in July of 2021 and ended up penning the poem that reflects the show's theme.  
If you are interested in listening to the replay, purchase tickets here. 

In this episode, we discuss grief, God's timing, and moving forward.
LET'S CONNECT
Text: "Podcast" to 919-568-5610
Instagram: @_janaecarlee / @sharlenealicep
Tik Tok:@janaecarlee
Youtube: Janae Carlee
If you enjoyed episode one of season four, please rate and leave a review.