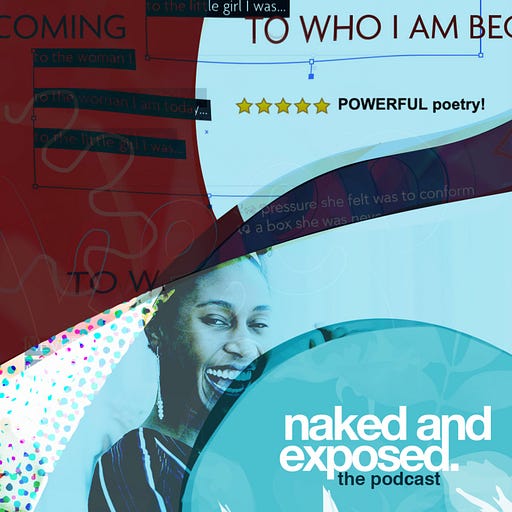 Oct 8, 2019 • 11M
Partnering with The Master Storyteller (Bonus)
We're navigating life, showing up authentically, and dialoguing candidly on the Naked and Exposed ® Podcast. Listeners walk away encouraged, convicted and held accountable. Consider me the accountability partner you didn't know you needed. #keepgoing
(Posted an Hour Before My Job Assignment was Complete) Deep conviction feel upon me during service yesterday—and I will no longer abandon my posts. God's given us each tool that is vital for the doors we are to unlock for the people coming after us. Condemnation is the thief of creativity. Comparison is the thief of joy. Fear is the thief of love. These thieves will have us forfeiting the assignments and uprooting what's been planted inside us—focus. Climb back onto the altar. There is more to be purged!
God's promise to Joseph purged his character until it was time for his dreams (God's plan) to come true—Psalms 105:19...
For too long, I've been in-between a rock and a hard place discovering more components of me, yet design always comes back home.
We've been standing at the cliff too long, wrestling with the idea of jumping into the unknown. We've known there is much more than what we've been settling for. We've known, we've been locking ourselves into boxes unable to grow. All you needed was the nudge—soar. God will catch you on the land.
Today is the day I take the first step, encouraging you to do the same.
I am happy to announce the launch of my design agency—Kreative Roots: Building Sustainable Brands Visually, Strategically.
Design Agency: Kreativeroots.com

Last day to purchase a shirt: bonfire.com/naekeepgoing

Connect with me: carleejanae.com
KEEP GOING!