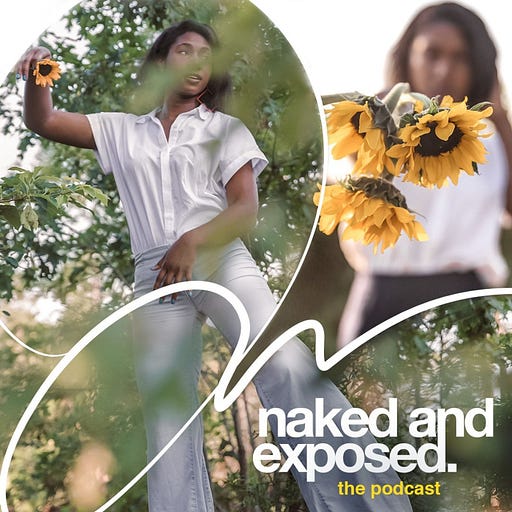 Feb 16, 2021 • 46M
Showing Up with God in Faith and Surrender with Zach Hallow
We're navigating life, showing up authentically, and dialoguing candidly on the Naked and Exposed ® Podcast. Listeners walk away encouraged, convicted and held accountable. Consider me the accountability partner you didn't know you needed. #keepgoing
Child-like faith summed up is not having to question everything.  In today's episode, we sit down with Zach Hallow and discuss various topics around faith, healing, and surrender from the perspective of salvation and sanctification. 
This is truly a journey of becoming! We discuss various touchpoints on where we had to: 

1. divorce the opinions or ideas of other people, 

2. overcoming anxiety, 

3. taking the risk to do what God calls us to do.  

We must focus on God's expectations and not the pressure of the world.  Sit down with us and listen to our dialogue around these various things pertaining to faith and surrender. 
 I don't believe everything we go through (experience) is a waste (rather good or bad) God can use it when submitted (repentance). 
Reflection Points: 
What does child-like faith look like to you?

What is God calling you to do through the way of surrender and obedience in this season?
If you want to chat further or receive daily motivation around remaining consistent, enduring, and moving forward—text me at 919568510. 
Special shout out to Kevin Wilson of NormDiff Productions! Kevin took on the Naked and Exposed: The Podcast as our audio producer in January of 2021. His editing is A1! #OnlyUpFromHere. Hire him for all your audio or visual needs! 
Reference Game (Not sponsored): We're not really strangers