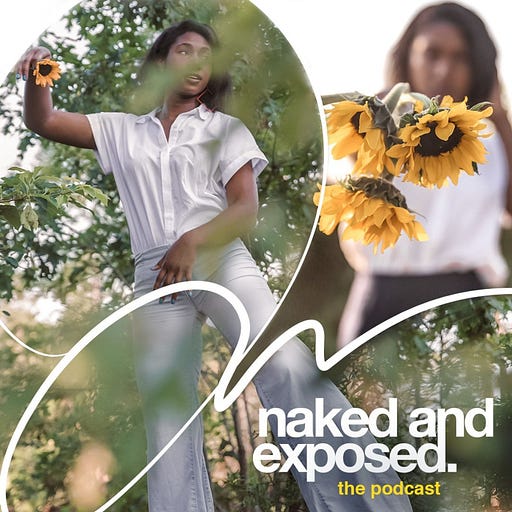 Nov 22, 2020 • 33M
Showing Up with God in Healing with David Johnson.
We're navigating life, showing up authentically, and dialoguing candidly on the Naked and Exposed ® Podcast. Listeners walk away encouraged, convicted and held accountable. Consider me the accountability partner you didn't know you needed. #keepgoing
"If you're learning you're growing." 
In today's episode, we sit down with David Johnson to discuss  Showing up with God in Healing. Trigger Warning: We recorded this episode the day after Chadwick Boseman died. Chadwick showed up in the midst of pain and discomfort to allow God's glory to shine through him. "Because He was a believer the narrative looks different." 

Reflection point: what encourages you to keep going and to keep showing up? 
"I want to last. I don't want to just arrive. I don't want to just show up, I want to last. Showing up is lasting. It's a function of not being consumed by what you are responsible for. You want to be faithful to it. In order to be faithful to it, you want to be healthy. " Healing is important.  We discuss the definitions of healthiness and faithfulness.  We aren't to become our functions. "Being healthy is that you know yourself well and you give yourself space to be all that you are." Ask why! The time is now! We have to do the work. 
Do you know who you are? #TheShowMustGoOn
Connect with David at davidjohnsonii.com