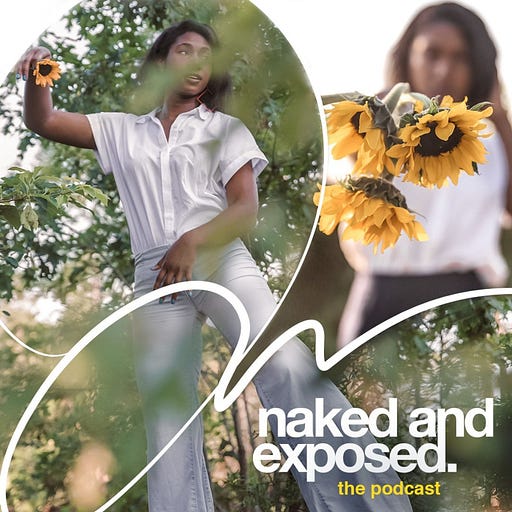 Mar 2, 2021 • 45M
Showing Up with God Through Writing and Consistency with Shelby Leinbach
We're navigating life, showing up authentically, and dialoguing candidly on the Naked and Exposed ® Podcast. Listeners walk away encouraged, convicted and held accountable. Consider me the accountability partner you didn't know you needed. #keepgoing
We sit down with Shelby Leinbach to discuss how she shows up with God through writing and consistency. Shelby is four years into turning her blog into an Instagram page that inspires thousands daily through her words. Her blog started from a simple instruction from the Lord. Shelby's writing was a form of communicating with the Lord. 
"The Holy Spirit was clear in telling me to write for other people and write on my blog." 
Shelby discovered her purpose: Using her testimony on how far she's come and my writing abilities, and how she connects with words, how it flows out of her impacts others. In writing, she found her true worth in Christ. From writing, Shelby created a job as a virtual assistant. The most encouraging thing is that she can live and help people but still have her hobby and writing gift. Her love for that is merged into it. 
Reflection Point: 
What if this (writing; insert your skillsets) somehow impacts people
 
The future requires a decision to surrender and submit to what God wrote for us to discover. Consistency is key! It's deciding to show up every day in our giftings by yielding them to God, allowing Him to get the glory from them. Longevity speaks to a God-ordained idea. 

When God gives us a dream—it's enormous! Money is a resource and a tool. He knows what we need! He knows who we are to become.

Just start!
Kevin is also the audio producer for Naked and Exposed: The Podcast (2021). He is gifted with the ability to compose sound. If you are interested in starting a podcast and need help, direction, and production—message him at Here
Episode Reference:
But, Healing Does Come (Join Waitlist at Shop) 
 

Card Game (Not sponsored): We're not really strangers