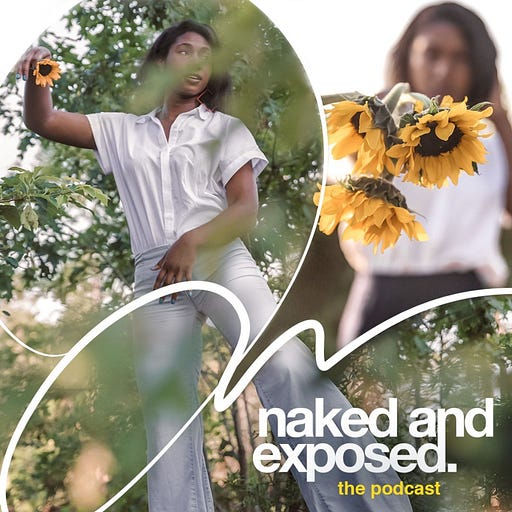 Mar 9, 2021 • 51M
Showing with God in Contentment (Silencing the Inner Voices) with Christian Prather
We're navigating life, showing up authentically, and dialoguing candidly on the Naked and Exposed ® Podcast. Listeners walk away encouraged, convicted and held accountable. Consider me the accountability partner you didn't know you needed. #keepgoing
We sit down with Christian Prather (CP) to discuss showing up with God in contentment—that turned into a deep dive into topics like shame and vulnerability. Christian is a content creator for Christ. He co-hosts a podcast, 100 Conversations: CP and Chris navigate essential conversations in a relatable fashion, providing valuable insight and reflection. Whether it be business, faith, relationships, or just day-to-day experiences, they will be sure to bring their unique perspectives, and they hope you will as well.
Contentment looks like honesty with self first. We must be honest with ourselves first. We are humans first. To deny our humanity is a dangerous space. We are to produce from the healed place of our trauma. We are so much more than things to be consumed. We are people who have a purpose. Our identity is rooted in God, not what we do. 
Reflection point: Are you healing? Are we content? To bring a person through a thing, we have to go through it first. Assess a few things at this moment—ask yourself where are you holding shame? 
We must establish our roots in this season. We will be people who are deeply planted, even in discomfort. We will not uproot. Let's have a critical conversation with ourselves and those in our community! Contentment is the ultimate goal. 
Bye-bye shame, doubt, rejection, fear, and everything else that can not exist where God is taking us! 
__
Shop my latest pop-up collection: Our Skin Be No Trophy 
Watch the visual to accompany the collection Here
Need an audio producer? Hire Kevin of NormDiff. He is gifted with the ability to compose sound. If you are interested in starting a podcast and need help, direction, and production—message him at Here