Discover more from Naked and Exposed ® Journal by Janae Carlee
Discover the power in your 🫵🏾 voice, own your story, and brand it well.
Something New is Upon Us!
New Name, Who this? New Email Platform?
Just peeking in to say—heeeeeeeeeeey!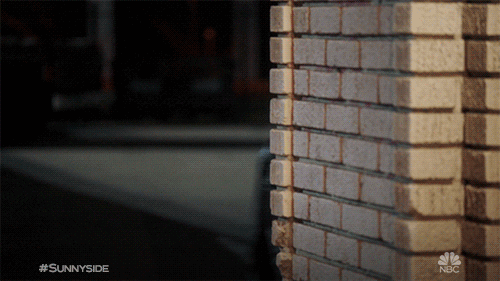 It's been some time now. You may or may not have noticed some new changes (new, full website dropping soon 🤫) like my name switching from Carlee Janae to Janae Carlee. Yup! When God tells you to do it, you just do it. If you ponder upon it too long doubt turns into disobedience.
Back in 2017, I deleted my old twitter, changed my Instagram name from not telling you because you won't find my digital footprint online and possibly, attempt to use anything against me in the future, lol. JK or am I? 👀 All jokes aside, I went from an old social media name to _carleejanae. And here we are two years later going from _carleejanae to _janaecarlee.
Can I be honest? I prefer my first name. I want to be called Janae instead of Carlee. This change was for me to fully step further into my identity. CarleeJanae has been good to me. The whole point of this journey is documenting the process in realtime. We can't become married to an idea of self when God says, "move—get out the way." As we step aside to allow Him to lead the way, we end up exactly where we're supposed to be. Selah! We got places to go and people to meet. The past will not have us bound. Nope! We are freeeeeeeeeeeeeeee. Free to be and become more through the lens of God. Isn't that exciting? I am excited.
Oh yeah, you may have also noticed this email is coming from a new platform. Yup x2! Substack gives me the freedom to feel freer and send emails like a digital journal, blog instead of how it was. I felt restricted. Here I can type and type and type some more. I can also upload audio—coming soon 👀, gifs, youtube videos, and more. I want to incorporate voice within these writings. How cool is that?!
Speaking of YOUTUBE! I'm baacckkkkkkk. There is something funky about 2017 because I started my youtube channel then, but I was the blind leading the blind, yikes.
*DRUM ROLL PLEASE*
This is it! Allow me to reintroduce myself. My name's Janae. Lol, Tthat video is coming soon where I discuss the name change. In the meantime, watch this video around time. Time is only wasted when we don't see the lesson within it.
Alright. Sametime next week? Maybe sooner.

Let's chat then,

Janae Carlee.