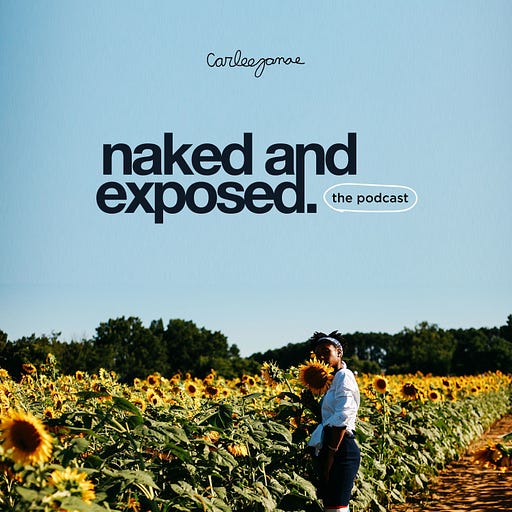 Feb 22, 2019 • 21M
Step Outside Your Comfort Zone!
We're navigating life, showing up authentically, and dialoguing candidly on the Naked and Exposed ® Podcast. Listeners walk away encouraged, convicted and held accountable. Consider me the accountability partner you didn't know you needed. #keepgoing
It's stepping outside your comfort zone to be used by God how He sees fit—even when it doesn't seem clear. Even when it doesn't make sense. You got this! The power lies within—Greater is He that is in us than He that is in this world.
If you are looking to go deeper—please purchase a study bible. I have an ESV study bible, the passions translation bible, and I use the blue letter bible's strong concordance. In addition, I wrote a book of poetry helping you to recognize that it hurts to heal, but it is worth it. The process is ongoing, going deeper each time around. The spoken word pieces performed on the podcast can be found on both (iTunes) and (Spotify). Follow me on Instagram @_carleejanae and like my facebook page @aredeemedeve—let me know how your process is going!