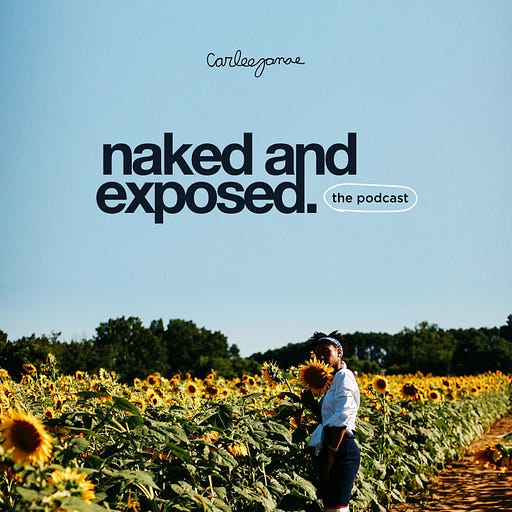 Dec 15, 2018 • 13M
Stop Hiding!
We're navigating life, showing up authentically, and dialoguing candidly on the Naked and Exposed ® Podcast. Listeners walk away encouraged, convicted and held accountable. Consider me the accountability partner you didn't know you needed. #keepgoing
In this episode, we discuss the importance of recognizing the need for healing by standing in your truth, NO LONGER HIDING, regardless of how disgusting it is. The goal is to stand before the people naked and unashamed (Gen. 2:25) because we are already naked and exposed before the Lord (Heb. 4:13) —yet, God can not heal what you can not see or you simply keep hiding.
God qualifies those who He calls… He works all things together for our good and His glory (Rom. 8:28) You are CALLED! You are Important! You Matter! Who you are now may not be who He has called you to be.This is a process. We are in the process of becoming—start today! Your future is waiting.
---
The Book: It Hurts to Heal (Amazon)
The Album: Healing and Discovery (iTunes) and (Spotify)