Discover more from Naked and Exposed ® Journal by Janae Carlee
Discover the power in your 🫵🏾 voice, own your story, and brand it well.
The Past Is Better Left Behind...
It's been a somber few weeks.
Hi, friends!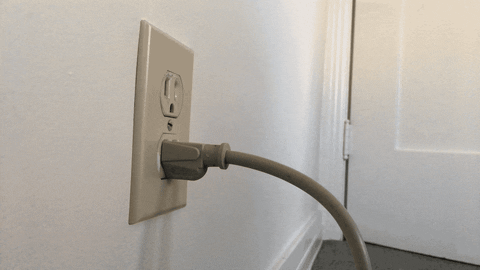 I needed to take a break this past week for the sake of my mental health. All that's transpired around social injustice and police brutality is exhausting. I never want to operate out of a poured out space. UNPLUGGING IS VITAL. We must be intentional about guarding our gates. I will share my thoughts, revelation, and discovery in the coming weeks for upcoming youtube videos.
IN MORE EXCITING NEWS:
My birthday is tomorrow.
Yay!
Moment of Transparency: Birthdays can be full of heaviness for me. The Lord has brought this cycle to my attention over the last few years and I'm diligently working towards not allowing myself to succumb to with His help.
Last year was amazing! A birthday for the books. A group of friends hosted a surprise dinner. I felt seen, heard, and loved! This year, the Corona Virus will not steal my joy.
This leads me to my news…….
NEW POEM ALERT—The Past Is Better Left Behind.
This birthday feels different. I can't explain. However, I must close out this one in style. I have released a new spoken word poem. Let me know your thoughts.
As I prepare to embrace a new chapter tomorrow, it's only right I close out this one in style. Faith and trust are siblings, not cousins. Just because what we envisioned didn't happen how we would have liked, does not mean God is not to be trusted. Faith looks like believing even when it seems impossible.
Faith looks like trusting despite it happening. Could it be a set-up for the right door to open? Maybe, just maybe, if we had not stepped out in faith… we would not have discovered the more inside of us. Certain doors didn't open, but what about the ones that did?
We are further along today because of our willingness to start the process yesterday. It hurts to heal, but healing does come, friends. It's ongoing. The past is better left behind…
#keepgoing
Chat soon,
Janae