Discover more from Naked and Exposed ® Journal by Janae Carlee
Discover the power in your 🫵🏾 voice, own your story, and brand it well.
Vulnerability isn't weak!
What's up, guys? We've been in quarantine mode for two months, wow! We have entered into Phase One of reopening! Do you know what that means? SHOPPING!
(The sales are amazing! The time is now to shop with access to amazing discounts. Use wisdom. Online is a great option!)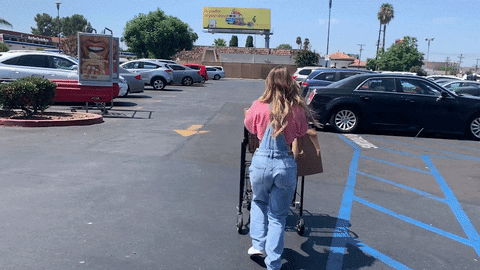 Aside from shopping, let's discuss what God is revealing to us in this season ( I shared this in one of my groups and feel it's relevant for us). In this season, God is teaching me the power behind showing up mentally, physically, and emotionally. Showing up is the theme of the 2020 Naked and Exposed: The Showcase (Click Here). Funny huh? God has a tendency of having us live our lives out loud. It goes being feeling. It's not a matter of what we do and do not want to do. Obedience is always best! God knows best.
To show up is the ability to not retract and still present our whole self, wholeheartedly, without restraint (boundaries included). The root word for vulnerable is wound. How we respond to abuse of our vulnerability is vital. For example, I have a habit of calling it quits and stamping God's name of approval on it… When it's really an area of rejection speaking in an attempt to retract before retracted upon.
At the same time, God is intentional about our healing! Our response to rejection, abuse, or abandonment is based on our relationship with Christ and our personal self-awareness. When we know God we learn how to respond as He would—quick to listen, slow to speak, slow to anger. Listen = Understanding. We are to listen to understand, not respond. I find safety in certain people and my journal, don't take offense personal as I Am Shondra would say, "Offense is a choice and so is embarrassment," and ask God for His perspective around perceived situations.
Listen, I am an external processor. I need to talk situations through or write it out. If not my mind will make up false stories. 
At the end of ourselves, how we typically respond, pulling from the strength of God made perfect in our weakness is a deeper level of emotional healing. It is at the end of ourselves, self-reflection, we learn to respond from the place of knowing who we are in God and not from our perverted lens. What is God teaching you in this season? How do you process conflict and information? (Feel free to open up this newsletter in the browser and leave your response under today's post). 
Also, check out my newest youtube video: Stop selling pain | Vulnerability isn't weak for a more in-depth discussion.
God revealed it to heal it. We're aware. We know! Yes, we're working through it. The lie wants us to wallow in shame, but truth says we are fearfully and wonderfully made. Shame wants us to hide, not speak up and not heal… Listen, healing is found in vulnerability and community. It's found in acknowledging, owning our decisions, and growing through it. Let's stop selling pain and actually heal to become the emotionally mature individuals we're supposed to be for the sake of advancing God's kingdom. Vulnerability is not a weakness. Pain isn't worth selling! Your brand needs stability to sustain. Let's chat about in my newest youtube video.
I look forward to hearing your response.
Same time next week? Chat soon,
Janae Carlee