Discover more from Naked and Exposed ® Journal by Janae Carlee
Discover the power in your 🫵🏾 voice, own your story, and brand it well.
Hey! What's up? Hello!
With all we have access to, why are we not millionaire's yet?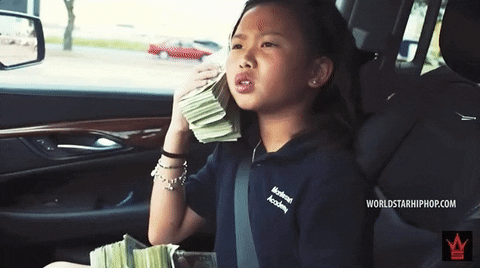 It's a serious question. I want to know.
Internal processing: Could it be that we have to build the capacity to handle the increase? or could it be there is a level of processing needed to step into that million-dollar idea?
No course is going to teach us consistency and showing up. It's something we will have to make the decision to partner with and do.
I can sit up here and preach to you all day about what you could or should not do. At some point, we have to decide to partner with the greatness within us. "Greater is He that's in us, then he that is in this world." The same power that rose Jesus from the grave is within us—waiting for us to partner with Him to advance the kingdom through consistency, excellence, and business. Let the courses, products, services enhance what you've already committed in your mind to do. If we can overcome the limitations in our minds first, we're one step closer to wherever we "need" to be. #keepgoing
We are in this together!
I'm trying to see a million before I turn 27. I desire to become a kingdom financier. Drop an 📍 in the comments if you too desire to become one who advances the kingdom through finances.
It's possible—
Surrender to the Lord. Seek His desires.

Remain Consistent

Build a strategy with the Lord.

Read

Write

Be okay with getting it wrong.

Reevaluate every few months.
The million-dollar Idea is on the other side of your frustration. Let's talk about it.
Now Playing: Why am I not a millionaire yet?
Oh, If you need help remaining consistent and accountable, join us in our "It Only Took A Year" Community on Facebook. Respond to this email for the link :)